Discussion Starter
•
#201
•
New Boring bar table
Most of you readers are hooked on one kind of cycle or another. I've been stuck on one kind of machine tool or another; where we all meet in the middle is the power plant. The common denominator is the cylinder in that little old gasoline engine.
Recently I've been improving on my cylinder boring stands. The newest model is 20" deep by 60" long. This new model is 1-3/4" thick, ¼" thicker than the smaller ones used in my shop. It's easier to slide around the 150 pound boring machines without as much worry of pushing one off on the floor or a foot in the way. As you all have made cycle friendships; I've got many friends in the machine shop & fabricating business. My Portland Oregon area is large enough that we have many small & large companies in different kinds of machine & metal cutting businesses. The new boring table stand needed a substantial amount of Water Jet cutting. One of our acquaintances is equipped with just the machine that we needed. The table was still a rather spendy item; $700 for the metal cut to size & another $300 for surface grinding the top & bottom sides. $100 for the lengths of 2" square tube for the base.
The new table will hold 3 machines with ease & plenty of room for tools & such
Weight is around 500 lbs so handling with the fork lift is necessary
We are using 3 Kwik Way machines on this particular table with a 4"wide slot for boring multi cylinder blocks & an assortment of smaller round holes for single cylinders.
The base is the same height as earlier models so I can work with while sitting & taking it easy on my bad back.
The new table has nearly full length ½" slots for sliding the hold down's back & forth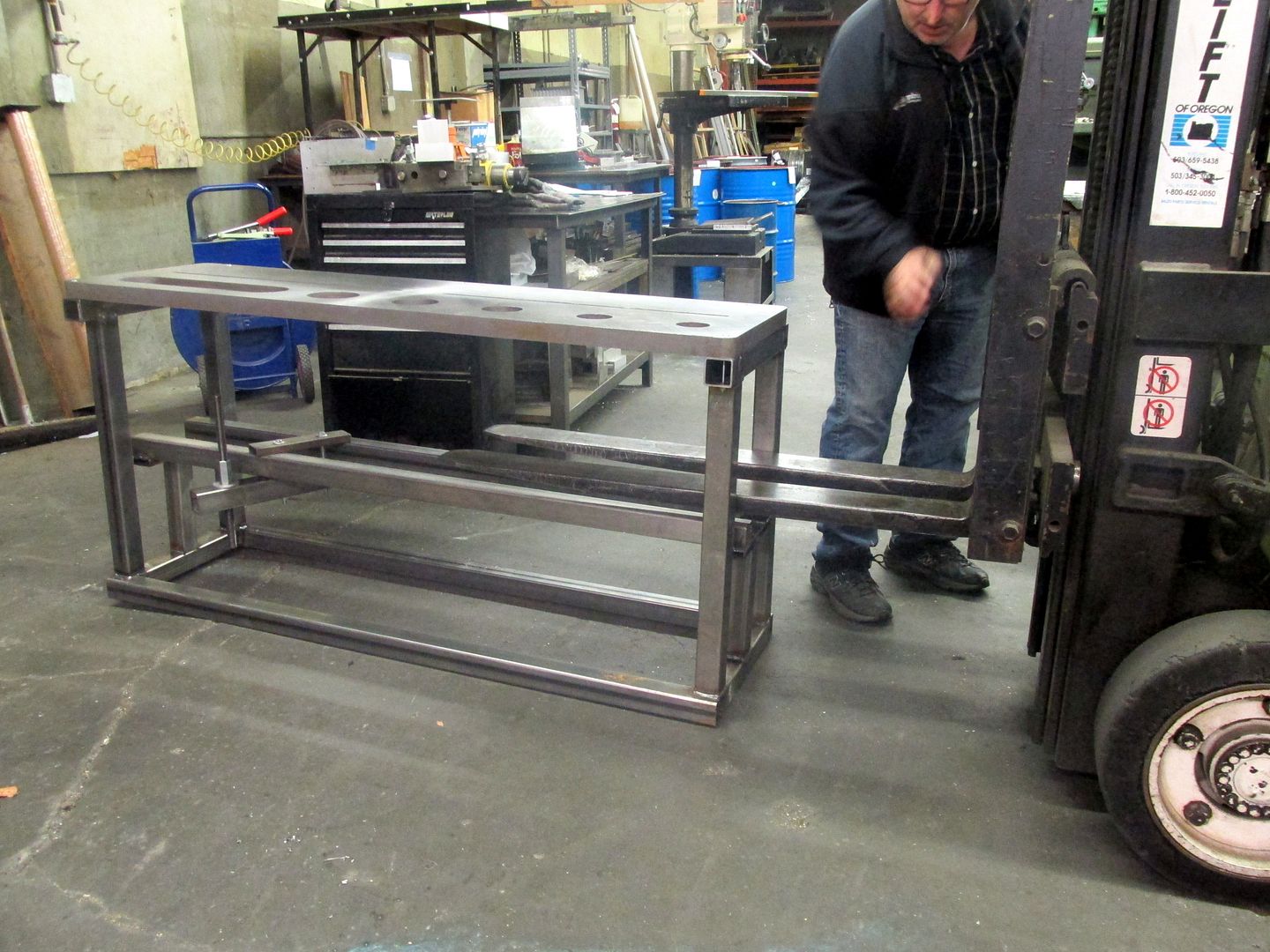 Vincent is on the Fork Lift moving the table across the shop
Out the loading door & into the cylinder boring room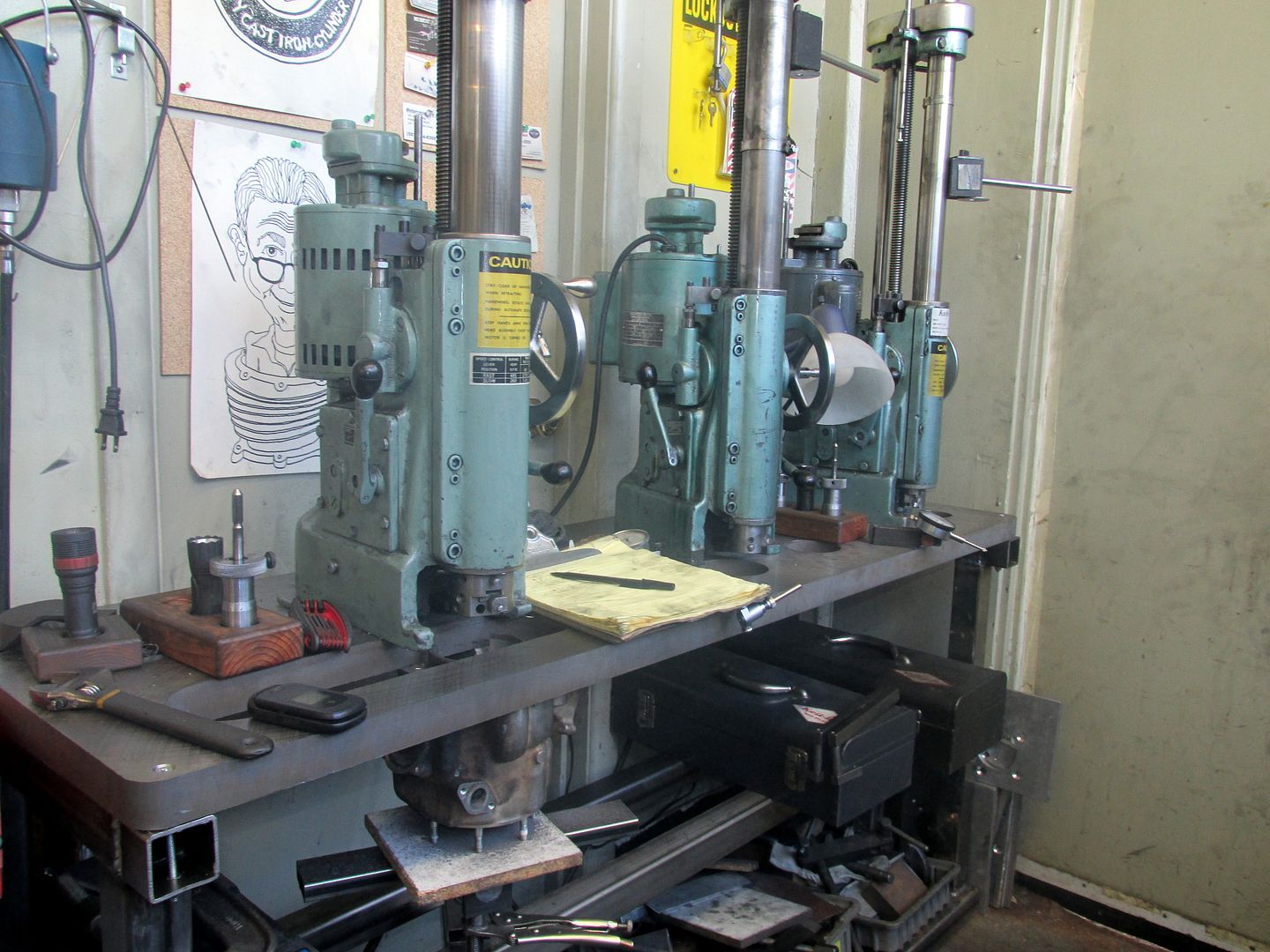 Off & running; left side is our largest machine, Kwik Way #FN, 2-3/4" & up. Center; Kwik Way #FW 2-1/4" & up. Right side; Kwik Way #FWS 1-3/4" & up.
First job; CR500 cylinder, plenty of room to slide around for positioning
We have an extra FWS machine which will be mounted on one of the smaller stands for sale. The other small stand is in Shop #2 (the garage at the house); this is where I can work on the weekends with no interruptions.